Facilities
DANCAMPS Trelde Næs has a mini-market where you can buy freshly baked breads, delicious ice creams and basic groceries. Eat in the cosy café which serves nice fast food meals. At the pool bar in the outdoor swimming pool complex you can also enjoy a meal. Take your best friend for a walk in the dog forest and have fun at the agility course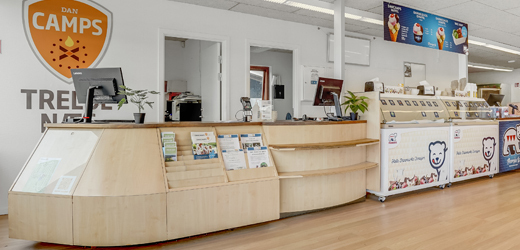 Reception/Kiosk
Buy freshly baked bread for your breakfast.
At the campsite the mini-market offers basic groceries, such as bake-off bread, beverages, dairy products, ice cream, candy, and more.
Open from week 14 till week 42 (inclusive)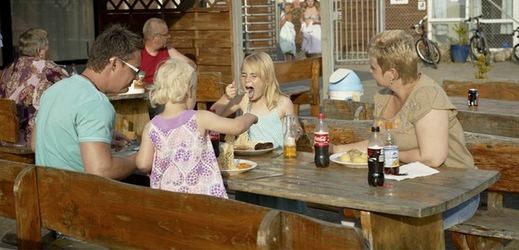 Café
Take a break from the cooking when you are on holiday.
At the campsite you will find a nice café, with both an indoor and an outdoor sitting area, with a view of the outdoor swimming pool. Enjoy the pool-bar when you visit the swimming pool, for refreshments, ice cream and fast food.