Experiences
– local or regional
Explore both the local area and the attractions a bit further away. Enjoy the surrounding nature, as well as cultural and entertaining experiences, whether indoor or outdoor. Use this guide for inspiration, or ask in the reception for ideas.
Naturpark Lillebælt
Naturpark Lillebælt er Danmarks største naturpark.
En marin naturpark med det strømmende bælt som kerne, omkranset af smukke kystnære landskaber.
Her findes en af verdens tætteste bestande af hvaler – de små marsvin.
Sammen skaber vi en naturpark med en natur i balance fyldt med et hav af gode oplevelser.

Læs mere og find inspiration til din næste udflugt her: https://naturparklillebaelt.dk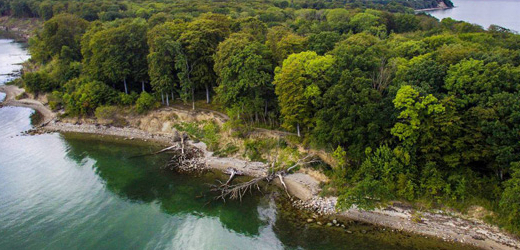 Trelde Næs and Trelde Forest
Explore a part of Denmark's most treasured nature.
Trelde Næs is an exceptional nature area with forest, coastline, beautiful meadows, cliffs, and sandy beaches. Take a hike on the 3 nature paths, 1, 2 or 3 kilometres. At the nature centre you will find what you need of equipment, and the centre is open during day-time, all week. You can borrow crab fishing gear, equipment for campfire, etc. Explore the bird life, hunt for mushrooms, enjoy being in the midst of nature.
LEGOLAND ®
Enjoy a visit to LEGOLAND®
No Summer without a visit to LEGOLAND. More than 50 attractions for all ages are waiting for you, offering lots of action, fun and smiles. Explore the LEGO® NINJAGO® World and test your ninja skills. Continue your expedition in the Polar X-plorer with a 5 metre free fall. Visit Ghost – The Haunted House, if you dare. See the world's tallest buildings in Miniland. Pan for gold. Fly with the dragon. Take a ride on the Viking's river. A crazy and tremendously great day awaits you!
Angling
Popular Angling Area
Trelde Næs is one of the most popular places for anglers.
Anglers from all over Europa flock to Trelde Næs to catch the big sea trouts.
Angling is allowed all year round. Catch the sea trouts directly from the beach from February till May and again in September- October. Garfish in May-June and codfish in Winter and Spring.
Crab fishing from the bathing jetty is popular among the youngest.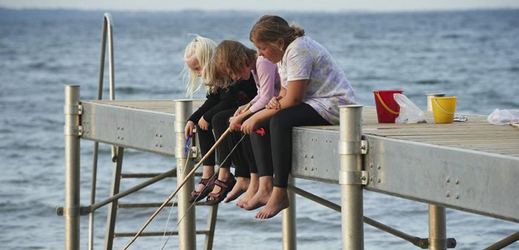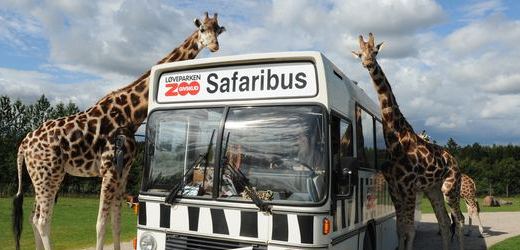 GIVSKUD ZOO
Be close to the animal
In GIVSKUD ZOO, you are very close to the animals: discover how they behave, see how the animals are fed, or how they play and interact with each other. On the safari tour you will meet zebras, giraffes, and rhinoceros. On the last stop on the tour you visit the lion territory. The youngest guests will love to explore the dinosaur park with 50 dinosaurs as well as an exhibition with 15 ice age animals, all models in natural size. The kids might even be lucky to find shark teeth, and natural gems in the dino camp.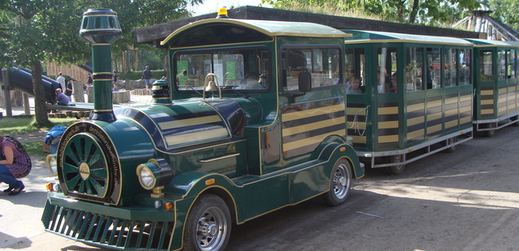 Madsbyparken - Fredericia
A playground for the whole family
The Madsbypark is one of Denmark's best playgrounds. Pet a goat or a rabbit. Play mini-golf. Enjoy a swim in the indoor swimming pool, or the tropical water park. Benefit from all the activities in the activity centre. Bowl with your kids. Feel like a giant in the historical mini-town. Take a ride on the Madsby-train. Go sailing. With a Be Happy Pass you save 20%.