Camping with a smile...
-Is the cheerful and outgoing motto at the DANCAMPS campsites. But it is more than just a motto; it is how the campsites are run. And how the guests can expect to be welcomed and treated – always with a smile. The smile binds the 4 campsites together, no matter if you visit Nordsø, Holmsland, Kolding, or Trelde Næs.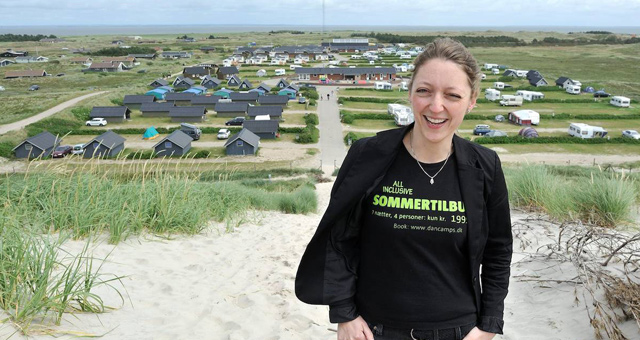 Camilla Dvinge, owner of DANCAMPS
"When you visit one of our campsites you can expect a personal service, which makes you smile. You are welcomed by hosts and staff, who are ready to do their utmost to give you a great holiday. A distinct obligingness and focus on you as a guest are near to our hearts, to ensure you the best holiday experience – with a smile."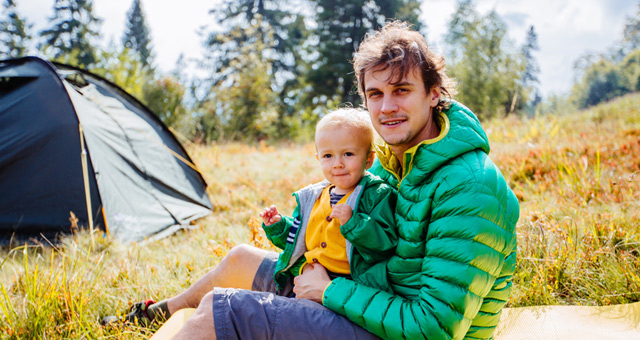 Jens Jensen, DANCAMPS camper
"A smile is the shortest distance between two people... . The staff at DANCAMPS prove this. When we visit one of the campsites, we always receive an excellent service, also in case something fails. Then the matter is solved – and always with a smile"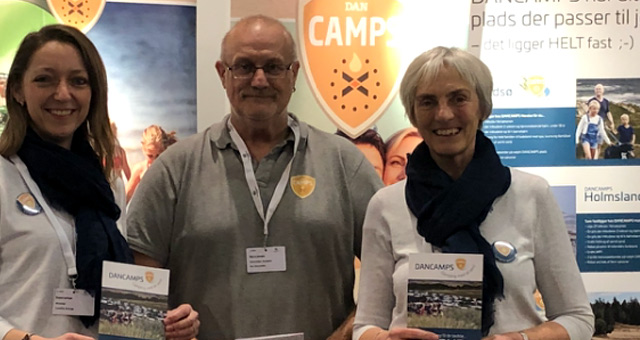 Lise Petersen, DANCAMPS employee
"It is a pleasure to be a part of DANCAMPS. All campsites are characterized by a good mood and a positive atmosphere, which infects us all. In practice, this means that you will experience a personal, friendly and serviced-minded welcome, already when you make your first call to us, and later when you check in, and during your stay at the campsite. We simply cannot stop smiling…!