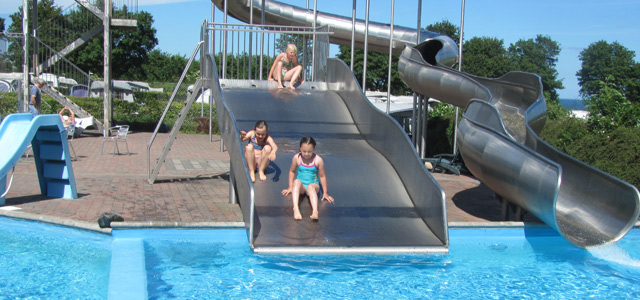 Water Park
The landmark of the water park is an 8 metre high and 50 metre long water slide, which can give most people an adrenaline rush, but there is also a surf hill, a counterflow, as well as bubble and water jets.
The youngest children will love the small pool with warmer water and a mini water slide.
The water park is open approximately from mid-May until September 1.
Tariff: Campsite guests: DKK 15 per entrance, no time limit. Card with 10 entrances DKK 100.
Guests from outside: DKK 50 per entrance, no time limit.